Good Day Members.
Elections draw near - November 19th
COVID 19 has once again struck a blow to our ability to hold an in person meeting.
Members only - Email Voting - We will compare and use the list from 2020 as well as 2019.
So if you were a member in 2019 we will be accepting your vote as well
Votes will be emailed into info@gpoilmen.com for tally and results will be announced as soon as they become final as determined by the elections committee.
LINK to BALLOT is also available here
Below are listed current and nomination for Executive & Directorship of the GPPA - 2021
Vice President - Incumbent is: Garnett Barker - no other nominations at this time.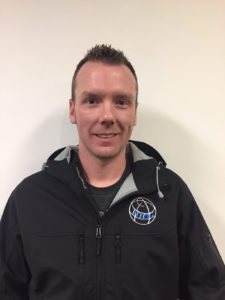 Current Vice President of GPPA
Elected director from 2014-2019
Chairman the Oilmen's Hockey Tournament
Helps coordinate all the GPPA social media
Part of Peace Region Petroleum Show Board
Grew up in the area, joined the oil and gas sector out of high school in 2000.
Head coach of GP Knights U18 B1 hockey team
Currently works at Phoenix Energy Services and co-owns a local store called Signature backyard and BBQ
Treasurer - Incumbent is: Kelly Coney - no other nominations at this time
My name is Kelly Coney. I was born in Grande Prairie and grew up in the Bezanson/DeBolt area. I have been working in the Oil and Gas industry since 1999 of which the last 12 years has been with Propak Energy Services.
I have been a member of the GPPA since 2009 which is when I got involved with the GPPA Hangar Dance in support of STARS. I became a director of the GPPA in 2010 which is also the year I became the Chair of the Hangar Dance. In the 10 years that I was the Chair of the Hangar Dance, we raised over $2 million in support of STARS.
I also played a huge part in updating the GPPA Bylaws in 2014.
After 9 years on the executive as a director, I wanted to become an officer on the board. Last November, I was elected as the Treasurer which I hope to be re-elected to do for the next 2 years.
It has been very rewarding to be involved in the GPPA. I enjoy giving back to my community and the GPPA definitely gives back.
Director:  3 positions available in total.
Incumbent: - Tyrel Johnson - up for re-election
Tyrel has worked in oil and gas his entire life and been in GP since 2012. He has been an oilmen since 2014. Currently he is the senior branch manager at North West Crane and before that spent nearly ten years in artificial lift with Weatherford. He is also Captain of training and logistics for the Wembley Fire Dept and Deputy mayor and Councillor for the town of Wembley.
Why do I want to be a director?
The GPPA has deep set roots in Grande Prairie and a long history of helping our community. I would like to play a more vital role in the direction we go and continue on that deep seated tradition. I was originally elected last year and had high hopes and big plans to be a lot more involved and play a strong role in our events and organization but COVID had other plans. I did play a role in organizing and hosting our very successful couples tournament this year.
If elected again I would love to opportunity to help guide the direction the GPPA takes as we battle through some tough times in Oil and Gas and in Grande Prairie in general. I think my previous experiences have set me up well to excel as a director and play a pivotal role in the future of the GPPA.
I would appreciate your vote of confidence and look forward to helping to build the GPPA more directly.
New Nominations for Director:
Craig Rintamaki:
I have worked in the Oil and Gas industry for 12 years, primarily as a Sales rep for various service companies.
I have been a member of the Oilmen's sine 2009, I am also the president of the Ducks Unlimited committee in Grande Prairie and was given the award of Volunteer of the year 2018 & Committee of the year 2017 & 2018.
I look forward to serving on the oilmen's board and helping out with any events we can have in 2021.
Thanks for your vote and support.
Carl Lehr:
    ⁃    Member of the FSJPA in good standing since 1999
    ⁃    Director of FSJPA for 3 years 2014-2017
    ⁃    Co Chairman of the Family Camping weekend event from 2014 - 2018
    ⁃    Served on the Golf and Curling Bonspiel committees for the FSJPA for numerous years
    ⁃    GPPA member since 2012 and full time member since 2017
    ⁃    Served on the GPPA Oilmen's Hockey committee in 2019
    ⁃    Avid supporter and sponsor through business of all GPPA events and community engagement
Marshall Radke: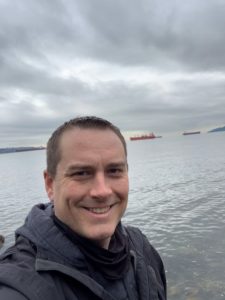 I have lived in Grande Prairie my entire life and have been working in the oil and gas industry for 20 years.  I have been a GPPA member for over 15 years including 8 years on the board as a director.  I was on the organizing committee for 2 years and chair for the GPPA couples golf tournament for 10 years.  I have been on multiple other planning committees for GPPA events including the golf tournament and hockey tournament and have been the referee for the hockey tournament for the past 2 years.
I look forward to being back on the board and continuing my years of contributing to the GPPA and the Grande Prairie community.
Kris Orbell:
I was born and raised in Grande Prairie. I am 39 years old and a father of 1.
I am currently the Branch Manager of Brogan Safety. I have been managing Brogan for 2 years now. I started working in the O&G industry in 2004 with Pimm's Production and have continued to work as a Branch Manager for multiple O&G support companies ever since.
I first became a members of the GPPA around 2006 and have enjoyed supporting the organization by attending many events, sponsoring events and being a part of the committee for the curling bonspiel for 2 years in a row.
I am a big supporter of giving back to the community anyway I can, I have been a member of Technical Search & Rescue for a year now and have attended close to 25 call outs for missing people, injured people or individuals just in need of rescuing.
I am also a member of the GP 100 Men as of recently and we provide donations to charities on a regular basis.